This post is sponsored by Egg Farmers of Canada and Oh Sweet Day! has been compensated monetarily. Thank you for supporting the brands that make Oh Sweet Day! possible.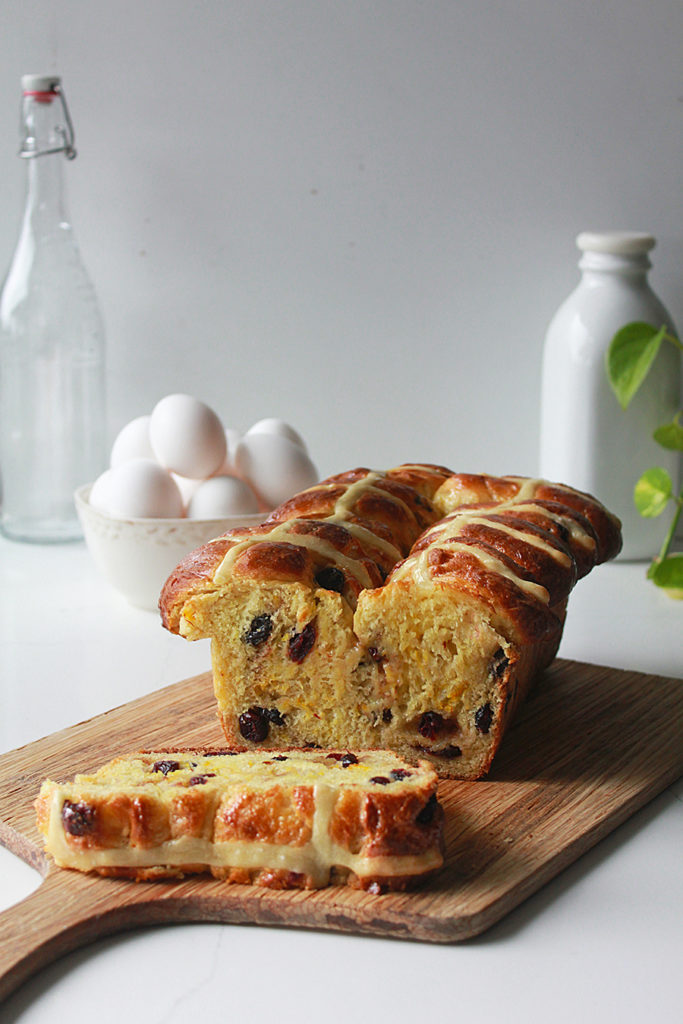 When you start to see colourful eggs and lovely bunnies everywhere you go, you know Easter is around the corner! Easter and eggs are good friends, we all know that! But it's definitely more than just Easter egg hunts. For me, the real eggs are more interesting than chocolate eggs.
And that's why I think Easter is the perfect time to celebrate local eggs farmers. In Canada, no matter where you purchase your eggs, they are from one of the over 1,000 Canadian family farms. They work year-round from coast to coast to provide Canada Grade A eggs – fresh, local, top-quality eggs you and your family love and enjoy.
Egg Farmers of Canada also shares a lot of nutrition info and amazing recipes, like sunny side up pavlova recipe. Such a lovely sweet treat that you can mix it up with a choose-your-own pavlova topping station at your celebration.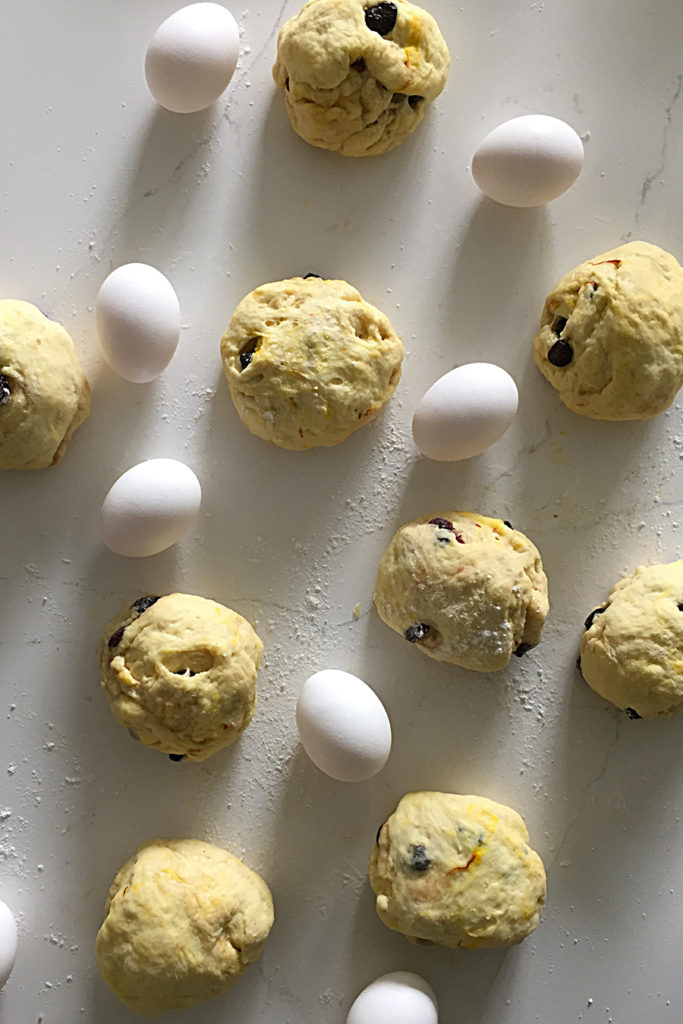 We are an egg-loving family! From a simple soft-boiled jammy egg to a regular meal to a lovely dessert, eggs are just so versatile, so simple to cook with, so delicious and nutritious.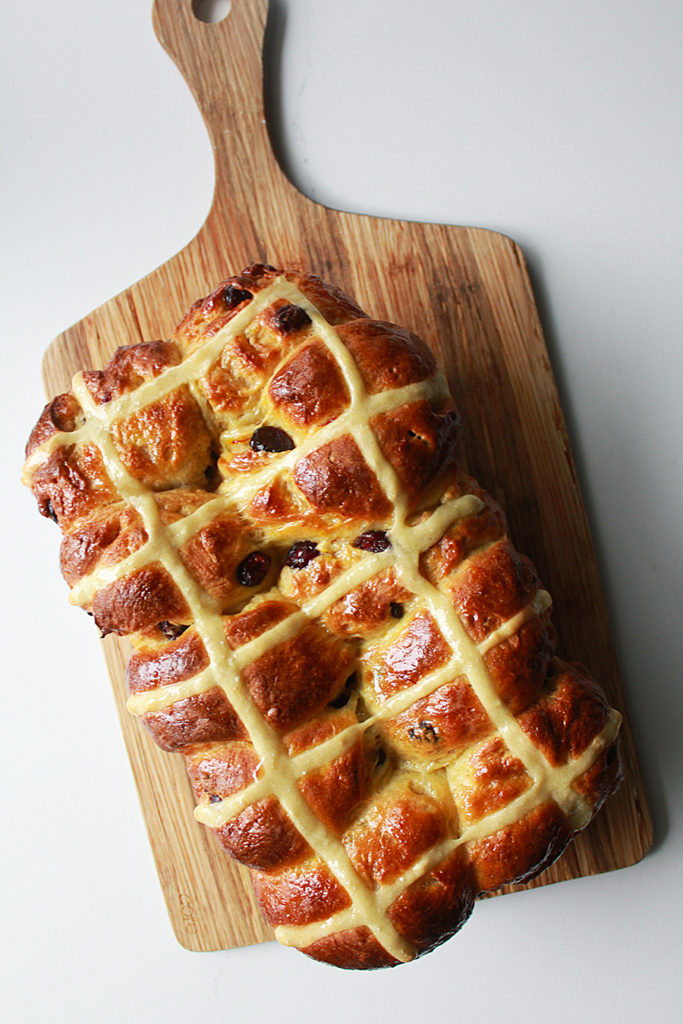 It doesn't really feel like Easter until the scent of a toasting hot cross bun is flying around the kitchen. Instead of making individual buns, I decided to go with this beautiful hot cross bun loaf. Why? Because if you have leftovers, you can slice it and make a really scrumptious French toast!
So kids are off school this long weekend, and the last thing you want to see is them spending the whole time on their devices! Get your kids to work on this loaf! They would love to knead, pull, and roll the buns. And at the end, trust me, they will appreciate what they contribute into. Such a rewarding way of keeping them entertained while producing something delicious to feed the family with.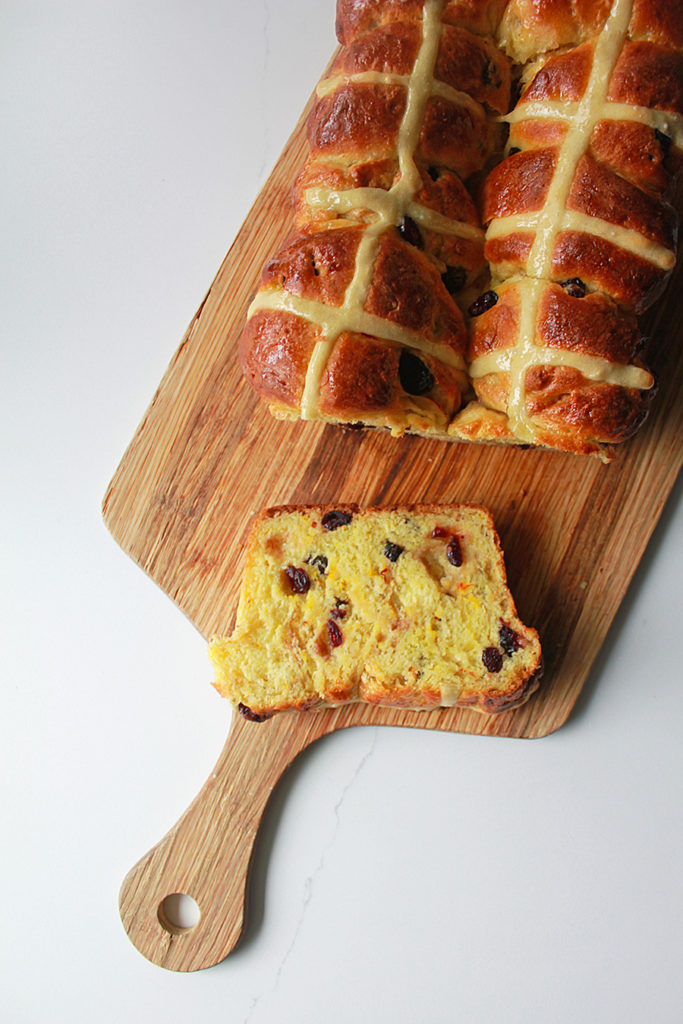 Ingredients (one 10-bun loaf):
Bun
2 cups milk, warm to touch
1/2 cup canola oil
2 large eggs
3/4 cup granulated sugar
2 1/4 teaspoons active dry yeast
4 1/2 cups all purpose flour
1/2 teaspoon baking powder
1/2 teaspoon baking soda
2 teaspoons salt
1 teaspoon ground cinnamon
1/2 cup dried cranberries
Cross Topping
3 tablespoons all purpose flour
2 tablespoons water
Hot Glaze
1/2 cup granulated sugar
3 tablespoons lemon juice
Directions:
To prepare buns, in the large mixing bowl, mix milk, canola oil, eggs and 1/2 cup sugar. Sprinkle yeast over mixture. Let sit for 10 minutes.
Stir in 4 cups of flour to combine. Mixture will be very sticky. Cover the bowl with a tea towel and let sit in a warm place for an hour to rise.
When the dough is risen, add the remaining 1/2 cup flour, baking powder, baking soda and salt. Stir to combine.
Combine the remaining 1/4 cup sugar and cinnamon to make cinnamon sugar. Set aside.
Move the dough to a lightly floured surface. Press to slightly flatten the dough. Sprinkle a couple tablespoons cinnamon sugar and a third of the dried cranberries over the dough. Fold the dough over on itself and flatten again. Repeat the process two more times, ending by folding the dough in on itself.
Divide the dough into 10 pieces. With floured hands, quickly roll the pieces into balls. Place side-by-side in a greased loaf tin. Cover and allow to rise in a warm place for another hour.
Preheat oven to 400F.
To prepare the paste for the cross topping, mix the flour and water until smoothly combined. Transfer to a piping bag with a small opening. Pipe cross on each roll. Transfer to oven and bake for 20 minutes, until golden brown on top.
To prepare hot glaze, bring sugar and lemon juice to a simmer, stirring until the sugar is fully dissolved.
Brush the hot glaze over the loaf. Let cool completely.